Auberge Resorts Collection


Napa Valley


Welcome to Stanly Ranch, A new destination from Auberge Resorts Collection. Live Amidst the Vineyards!


Nestled in a region with over 37,000 acres permanently protected from development, awaits a once-in-a-generation ownership opportunity—Stanly Ranch. Just a 50-minute drive from San Francisco, Auberge Resorts Collection's newest destination embraces its 150-year agricultural heritage while elevating Wine Country living with exhilarating adventures and unparalleled amenities. Stanly Ranch reimagines the Napa lifestyle for a new generation. A multifaceted celebration of curiosity, exploration, and adventure comes alive among 712 heirloom acres of rolling vineyards, eucalyptus trees, longhorn steer, and walking and biking trails.


UNRIVALED RESORT COMMUNITY: At Stanly Ranch, active agriculture complements exhilarating culinary, exclusive wines, and the discovery of local artisans, while total wellbeing experiences unearth the full potential of every person.
ELEMENTAL CUISINE: The culinary program at Stanly Ranch pays homage to the land we sit on. Local farmers work hand in hand with our chef to highlight the best of what nature has to offer by the season. VINEYARD SOUL: Wine is the soul of Stanly Ranch. Vineyards interweave the property, producing Chardonnay and Pinot Noir wines. Our robust wine program celebrates local Napa producers along with nods to Old World pioneers.
PERFORMANCE-BASED WELLNESS: Halehouse is a healing destination unlike any other. Next-generation facilities, state-of-theart technology and world-class practitioners provide personalized treatments that help to achieve your wellbeing goals.
AWAKEN TO AUBERGE: Designed with the comfort of home in mind, the resort environment at Stanly Ranch reflects Auberge's soulful approach to Napa hospitality: thoughtfully designed accommodations, familial community atmosphere, and bespoke itineraries.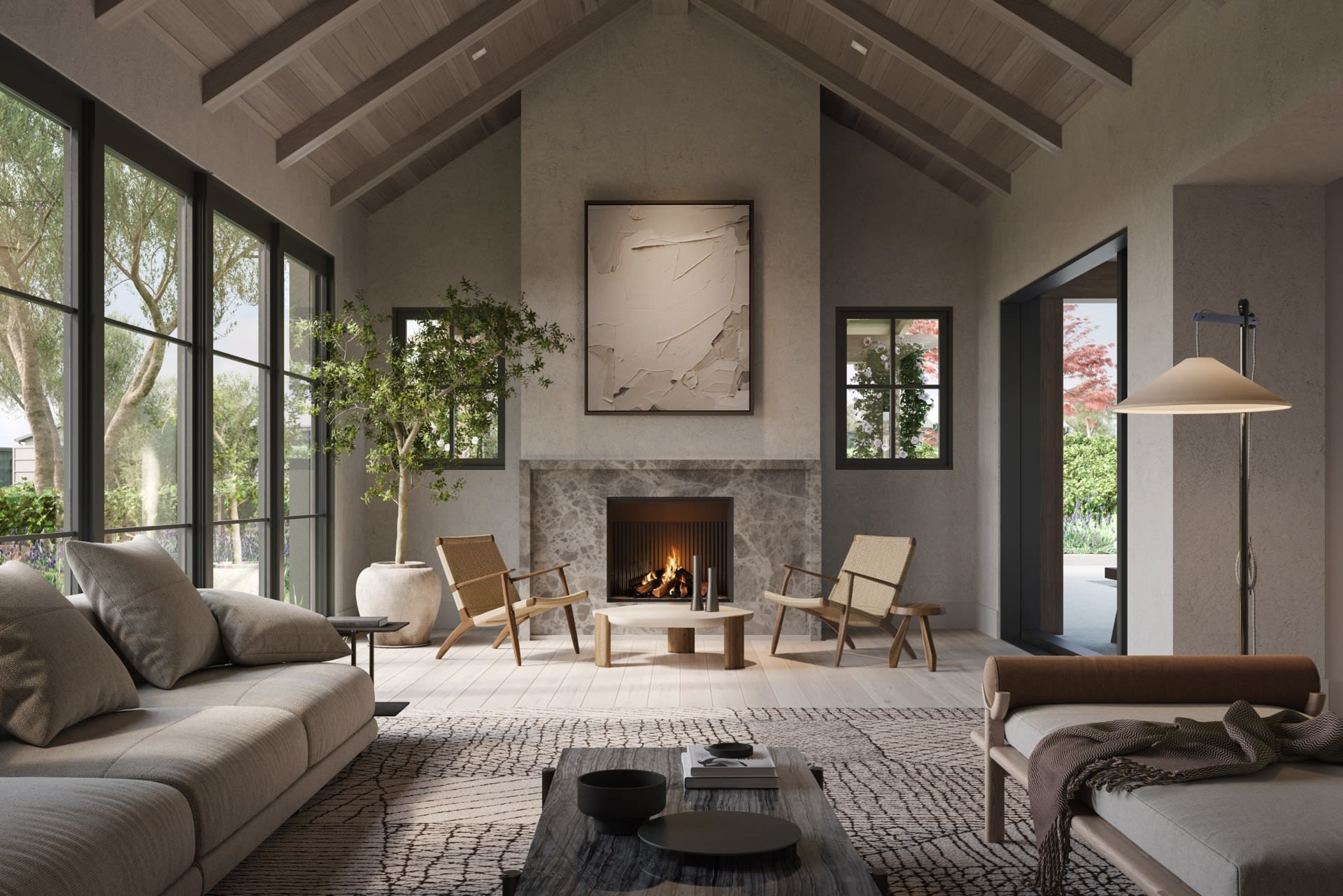 A DYNAMIC DESTINATION IN ITSELF

Across a lush resort landscape, Stanly Ranch leads the way in creating a bold new Napa founded on unrivaled experiences, a world-class culinary program, and transformative wellbeing.


1 . RANCH HOUSE: Main reception for access to resort services and experiences.
2 . RANCH VALET: The ranch's valet and bellhop services.
3 . ORCHARDS & GROVES: Agricultural lands offer moments of relaxation and discovery.
4 . RESORT COTTAGES: Extend all the comforts of home when guests come to stay.
5 . VILLAGE: The communal heart of the ranch is filled with energy from morning to night.
6 . LAVENDER POOL: A sweeping valley of lavender with the Provence-style pool in the center.
7 . FAMILY POOL: A pool for families with children to enjoy.
8 . BEAR: Stanly Ranch's main restaurant showcasing the bounty of Napa Valley.
9 . GAVEL: Start the day with coffee and curated provisions.
10. BASIN BAR: The pool bar features a plant-forward menu.
11. THE GRANGE: Chef's Garden for hands on farming and intimate events.
12. FUTURE WINERY: One day wine will be made here from the ranch's vineyards.
13. HALEHOUSE: A performance-based world class spa, restoration, and fitness center.
14. INFINITY HILL: Napa artist Gordon Huether's 22-foot-tall Infinity sculpture.
15. BAY TRAIL CONNECTION: Hundreds of miles of trails connecting Napa Valley with the Bay Area.


PRIVATE RESIDENTIAL FULFILLMENT

A collection redefining modern ranch appeal with three-to-six-bedroom homes embracing a fluid indoor-outdoor experience and sensorial architecture.


ONCE-IN-A GENERATION MODERN RANCH LIVING

Life unfolds under brilliant blue skies at the Vineyard Homes, a limited collection of homes imbued with Forest Studio's signature Sensorial Architecture – design that activates all the senses, effortlessly connecting residents to the scents, sounds, views, and textures of the land. Napa inspired interiors by Edmonds + Lee Architects are carefully crafted to emphasize seamless indoor-outdoor living. Vineyards interweave the property bringing outside in and agrarian life home.
Stanly Ranch Madrone Floor Plan