Welcome to Burlingame
Offering the best of both worlds, Burlingame strikes the perfect balance between small town charm and world class offerings. It is located on the San Francisco Peninsula and has a significant shoreline on San Francisco Bay. The city is named after diplomat Anson Burlingame and is known for its numerous eucalyptus groves, high quality of life walkable downtown area, and public school system.
Burlingame refers to itself as the City of Trees due to its over 18,000 public trees within the city. In 1908, the Burlingame board of trustees passed an ordinance "prohibiting cutting, injuring, or destroying trees". The city also has many parks and eucalyptus groves.
Three highways pass through Burlingame. Highway 101 runs from San Jose to San Francisco along San Francisco Bay. Highway 82, also known as El Camino Real, runs parallel to Highway 101 and acts as the main corridor for local traffic going up and down the peninsula. A small section of Highway 35 (Skyline Boulevard) also lies with city limits. It connects with Interstate 280, which runs along the side of Burlingame opposite Highway 101.
Burlingame is home to two main shopping areas. The livelier of the two is pedestrian-friendly Burlingame Avenue, which boasts an extensive lineup of both familiar brands and independent boutiques. Dining options range from juice bars to breweries, bakeries to upscale Italian restaurants. Nearby Broadway Street offers more of a small town shopping experience with mom-and-pop stores like florists, candy shops and diner-style cafes.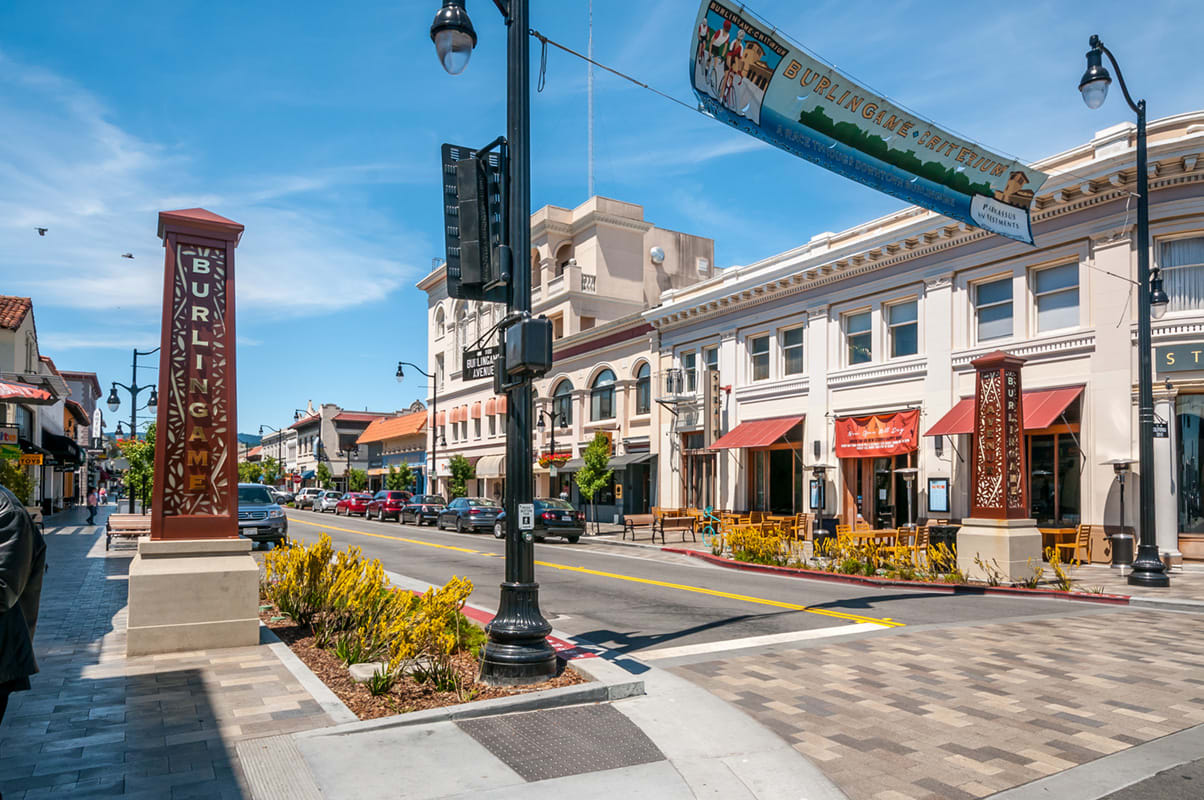 Our team has built a reputation for consistently representing the finest real estate in the Bay Area.
Click Here for Burlingame Real Estate