Welcome to Presidio Heights
One of the most historic neighborhoods within the city of San Francisco, Presidio Heights is located right next to Park Presidio – which contains many wooded areas, hills, and scenic views of the Golden Gate Bridge, the Bay, and the Ocean. It contains an abundance of biking and walking trails that can be discovered running from Land's End to the Marina.

Presidio Heights is centrally situated between Pacific Heights and the Richmond/Lake District corridor. As one of the most sought after and prestigious parts of the city, homes are large and well maintained, with many boasting price tags in excess of $10,000,000. You will find an interesting mix of architectural styles. There are also some multi-unit buildings and condos to choose from as well.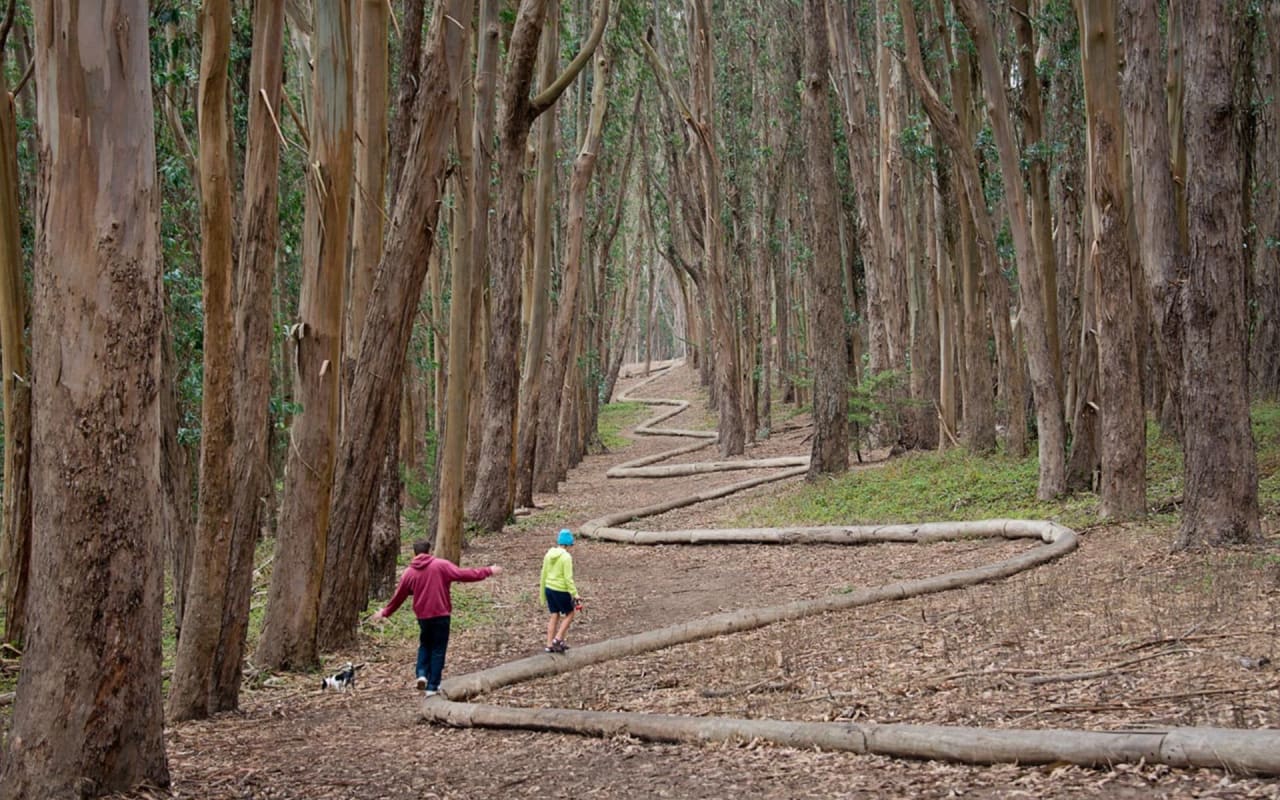 Search Presidio Heights Properties
Presidio Heights Demographics
$141,692

​​​​​​​Median Household Income

88%

​​​​​​​College Educated

4%

​​​​​​​Unemployment Rate

Schools Near Presidio Heights
Elementary Schools
---
PRIVATE
Convent & Stuart Hall
•Grades k-12 •Enrollment 1185

PRIVATE
Hamlin School
•Grades k-8 •Enrollment 426 •All girls school

PRIVATE
Cathedral School for Boys
•Grade k-8 •Enrollment 265

PRIVATE
St Brigid School
•Grades k-8 •Enrollment 246

PRIVATE
St Vincent De Paul
•Grades k-8 •Enrollment 255

PRIVATE
Town School for Boys
•Grades K-8 •Enrollment 408

PRIVATE
​​​​​​​San Francisco Day School
•Grades K-8 •Enrollment 400
Middle Schools
---
PRIVATE
Convent & Stuart Hall
•Grades k-12 •Enrollment 1185

PRIVATE
Hamlin School
•Grades k-8 •Enrollment 426 •All girls school

PRIVATE
Cathedral School for Boys
•Grade k-8 •Enrollment 265

PRIVATE
St Brigid School
•Grades k-8 •Enrollment 246

PRIVATE
St Vincent De Paul
•Grades k-8 •Enrollment 255

PRIVATE
Town School for Boys
•Grades K-8 •Enrollment 408

PRIVATE
​​​​​​​San Francisco Day School
​​​​​​​•Grades K-8 •Enrollment 400
High Schools
---
PRIVATE
Convent & Stuart Hall
•Grades k-12 •Enrollment 1185

PRIVATE
Drew High School
•Grades 8-12 •Enrollment 280

PRIVATE
San Francisco University High School
•Grades 8-12 •Enrollment 400

PRIVATE
San Francisco Waldorf School
•Grades PK-12 •Enrollment 486

PRIVATE
The Bay School of San Francisco
•Grades 8-12 •Enrollment 355

PRIVATE
Sacred Heart Cathedral Prep
•Grades 8-12 •Enrollment 1322

PRIVATE
​​​​​​​St. Ignatius College Prep
•Grades 8-12 •Enrollment 1485
Elementary Schools
---
PUBLIC
Chinese Immersion School at DeAvila
•Grades k-5 •Enrollment 387

PUBLIC
Claire Lilienthal Elementary
•Grades K-8 •Enrollment 697

PUBLIC
Lawton Alternative Elementary
•Grades K-8 •Enrollment 593

PUBLIC
Alice Fong Yu Elementary
•Grades K-8 •Enrollment 590

PUBLIC
Sherman Elementary
•Grades K-5 •Enrollment387

PUBLIC
Sutro Elementary
•Grades K-5 •Enrollment 262

PUBLIC
​​​​​​​Rooftop Elementary
​​​​​​​•Grades K-8 •Enrollment 568
Middle Schools
---
PUBLIC
Roosevelt Middle
•Grades 6-8 •Enrollment 694

PUBLIC
A.P. Giannini Middle
•Grades 6-8 •Enrollment 1188

PUBLIC
Presidio Middle
•Grades 6-8 •Enrollment 1060

PUBLIC
Lawton Alternative Elementary
•Grades K-8 •Enrollment 593

PUBLIC
Herbert Hoover Middle
•Grades 6-8 •Enrollment 971

PUBLIC
Aptos Middle
•Grades 6-8 •Enrollment 976

PUBLIC
Marina Middle
•Grades 6-8 •Enrollment 790

PUBLIC
Alice Fong Yu Elementary
•Grades K-8 •Enrollment 590

PUBLIC
​​​​​​​Rooftop Elementary
​​​​​​​•Grades K-8 •Enrollment 568
High Schools
---
PUBLIC
Raoul Wallenberg Traditional High
•Grades 9-12 •Enrollment 626

PUBLIC
Galileo High
•Grades 9-12 •Enrollment 1816

PUBLIC
George Washington High
•Grades 9-12 •Enrollment 1995

PUBLIC
Gateway High
•Grades 9-12 •Enrollment 479

PUBLIC
Abraham Lincoln High
​​​​​​​•Grades 9-12 •Enrollment 2070