Welcome to Telegraph Hill
Located right next to North Beach and Chinatown, there is always an activity to conquer within the area. The main difference between Telegraph Hill and North Beach is that Telegraph Hill tends to be quieter (and hillier) and more residential - while North Beach tends to be a mix of apartment buildings and single-family homes.

Young urban professionals crowd the streets of North Beach every evening, enjoying some of the best restaurants, bars and nightlife in the city. St. Peter & Paul Cathedral is a main attraction, situated directly across from beautiful Washington Square Park.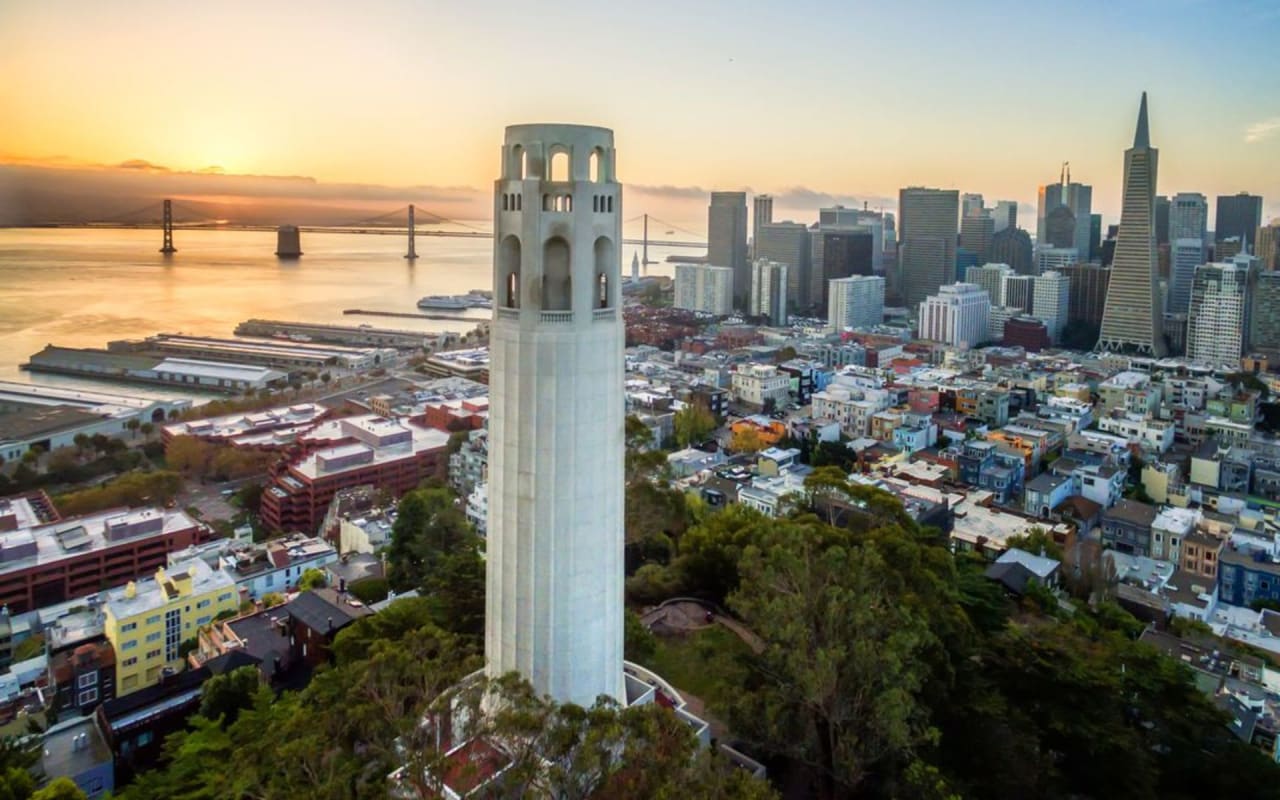 Search Telegraph Hill Properties
Telegraph Hill Demographics
$68,453

​​​​​​​Median Household Income

5%

​​​​​​​Unemployment Rate

Schools Near Telegraph Hill
Elementary Schools
---
PRIVATE
Children's Day School
•Grades K-8 •Enrollment 402
​​​​
​​​​​​​PRIVATE
Mission Dolores Academy
•Grades K-8 •Enrollment 253​​​​​
Middle Schools
---
PRIVATE
Children's Day School
•Grades K-8 •Enrollment 402
​​​​
​​​​​​​PRIVATE
Mission Dolores Academy
•Grades K-8 •Enrollment 253​​​​​​
Elementary Schools
---
PUBLIC
Chinese Immersion School at DeAvila
•Grades K-5 •Enrollment 387

PUBLIC
Claire Lilienthal Elementary
•Grades K-8 •Enrollment 697

PUBLIC
Lawton Alternative Elementary
•Grades K-8 •Enrollment 593

PUBLIC
Alice Fong Yu Elementary
•Grades K-8 •Enrollment 590

PUBLIC
Sherman Elementary
•Grades K-5 •Enrollment 387

PUBLIC
Sutro Elementary
•Grades K-5 •Enrollment 262

PUBLIC
Rooftop Elementary
•Grades K-8 •Enrollment 568
Middle Schools
---
PUBLIC
Roosevelt Middle
•Grades 6-8 •Enrollment 694

PUBLIC
A.P. Giannini Middle
•Grades 6-8 •Enrollment 1188

PUBLIC
Presidio Middle
•Grades 6-8 •Enrollment 1060

PUBLIC
Lawton Alternative Elementary
•Grades K-8 •Enrollment 593

PUBLIC
Herbert Hoover Midle
•Grades 6-8 •Enrollment 971

PUBLIC
Aptos Middle
•Grades 6-8 •Enrollment 976

PUBLIC
Marina Middle
•Grades 6-8 •Enrollment 790

PUBLIC
Alice Fong Yu Elementary
•Grades K-8 •Enrollment 590

PUBLIC
Rooftop Elementary
•Grades K-8 •Enrollment 568
High Schools
---
PUBLIC
Raoul Wallenberg Traditional High
•Grades 9-12 •Enrollment 626

​​​​​​​PUBLIC
Galileo High
•Grades 9-12 •Enrollment 1816

PUBLIC
​​​​​​​George Washington High
​​​​​​​•Grades 9-12 •Enrollment 1995

PUBLIC
​​​​​​​Gateway High
•Grades 9-12 •Enrollment 479

PUBLIC​​​​​​​
Abraham Lincoln High
•Grades 9-12 •Enrollment 2070​​​​​​​